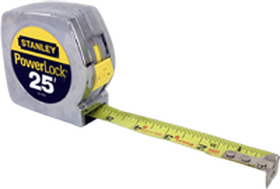 We have approximately 16,000 sq. ft. of shop space fully equipped with bridge cranes and monorail systems and approximately 30,000 sq. ft. of enclosed yard. At present, our work force consists of 15 employees. Our own delivery trucks and portable welders are available to assist you at your plant or job site.
A partial list of shop facilities includes the following:
2- Plate shears; one 1/2" x 10' 0" & one 1/4" x 6' 0"
2- Angle shears; one 6 x 6 x 1/2 max. & one 4 x 4 x 3/8 max.
4- Band saws; two 18" x 24" max., one 12" x 12", & one 8"x 8"
1- Vertical band saw with tilting head 1- Abrasive cut-off saw 2- Radial graph burners
1- Plasma cutting
1- 225 Ton press brake x 12' 0"
1- 90 Ton press brake x 6' 0"
1- Pyramid roll 1/4" x 6'0" 2- Beam punches
1- 'Fabriline' hydraulic punch system
4- Drill presses & Magnetic drills
2- Ironworker Machines
1- 'Strippit' sheet metal fabricator
1- Pipe notching press
1- Pipe bender
Ocean Avenger Drill Line
Manual, semi-automatic, & spot welding equipment, heliarc, tig, and mig welding.
We also have a CNC cutting table equipped with plasma & oxy. torches. We can automatically cut your carbon, stainless or aluminum parts. Using our state of the art software, we can create parts per your drawings or import your CAD files in either CDL, DXF, IGES, NC, or HPGL formats.
Products and Services:
Aluminum
Aluminum Welding
Fabrication
Free Estimates
In-Shop Welding
MIG & TIG Welding
On-Site Services
Plate & Thin Metal
Repairs
Service
Steel & Stainless Steel
Welding & Brazing Repair
Fabrication, Repairs & Sales
Shearing, Bending, Rolling, CNC Cutting.